Sustainable fashion is necessary to guarantee a sustainable future and not to decimate animal species. You can contribute too: get dressed right!
Sustainable fashion against fast fashion which is the biggest problem because it produces tons of garbage in the world. The beauty of this planet is invaded by the waste that is burying the world, read the article The conscience of the future rewards Kadir van Lohuizen!
What does mean fast fashion?
Look, click, buy, try and so on. Almost buy clothes for any worth. But your choices affect the environment. Yes, even if you order compulsively, you pollute the planet.
Many of us give old clothes to charity or throw them in a shop basket, but you might be surprised to know that most of them are sold again or end up in landfills.
Ecological Fashion has the duty to protect the Earth and is able to generate around 6 billion euros, equal to the total amount that is spent each year on returned goods.
Fast fashion is a very recent phenomenon developed by the new manias introduced also with Instagram, and recently in Pinteres, which allow you to buy the just seen with a tap, with a click.
Sign-up here to put your skills to heal the Planet! NOW!
In large clothing retail outlets, the big players, including Yoox and Zalando, are fighting each other, making fast fashion available:
more and more bonuses or promotions,
the free return, guaranteed.
You kill the planet! Why? Who brings them up and down 6 billion euros in shoes and clothes that you decide not to buy?
MY WORK CONSISTS OF CREATING BEAUTIFUL LUXURY ITEMS. I LIKE THAT PEOPLE ENTER IN MY BOUTIQUE AND DON'T KNOW THAT AN ITEM IS ORGANIC OR ECO-SKIN. THE MOST IMPORTANT CHALLENGE IS let this sustainability hide to PEOPLE. MANY FRIENDS THAT WEAR MY KNITTING, THE SECTOR IN WHICH WE OBTAIN THE BEST RESULTS THANKS TO MODERN TECHNIQUES, TELL ME THAT THEY LOVE IT, AND WHEN I SAY <<IS BIOLOGICAL>> FOR THEM IT IS A PLEASANT SURPRISE THAT IS A CONSCIOUS CHOICE. I PREFER THiS!
Some Brands are more aware than others about this trend and they come forward: Stella Mc Carteney is one of this.
Sign-up here to put your skills to heal the Planet! NOW!
Stella is the name, but even stronger is his surname McCartney. Yes she is the daughter of the well-known Paul. After several successes from Lagerfeld to Chloè, she wants to add to the luxury glamor the connotations of sustainable, against pollution.
Always convinced vegetarian, Stella designs collections:
Moreover:
The silk used is obtained through an ethical process whereby the silkworms are not cooked alive to obtain the yarn.
Wool is eco-friendly and made according to sustainable processes in small cooperatives of farmers in South America.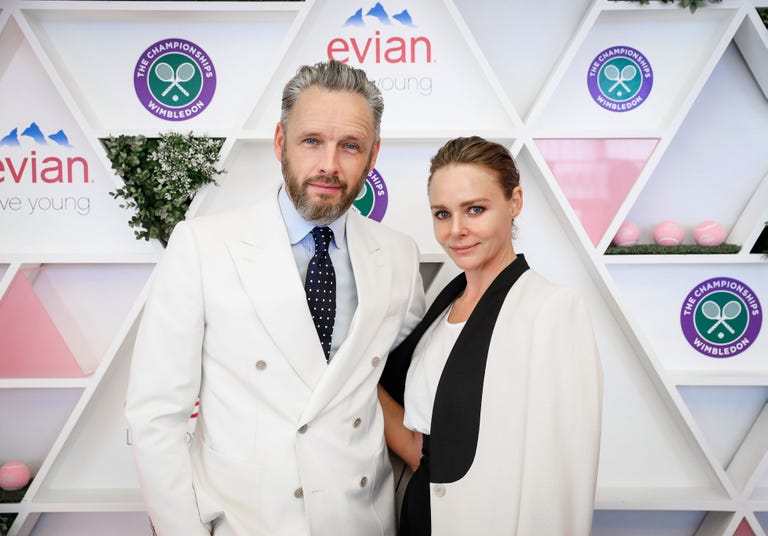 The raw materials are from external producers, they are carefully chosen and selected suppliers around the world. Many of whom have worked with the Brand since its foundation in 2001.

Italy is the first state in which the luxury clothing company obtains almost 80% of the product.
THE FUTURE OF FASHION DEPENDS ON THE CHOICE OF ALL. WE ARE ALL RESPONSIBLE. ALL THE production CHAIN IS INVOLVED: THE PROFESSIONALS THAT MAKE THE CLOTHES, THE FARMERS THAT GROW THE MATERIALS, OUR EMPLOYEES AND OUR CUSTOMERS. WE WANT TO HAVE A POSITIVE IMPACT FOR ALL, FROM THE SUPPLIERS TO THE CONSUMER.
Stella Mc Carteny.
Sign-up here to put your skills to heal the Planet! NOW!
And you? Is your wardrobe already polluting?
Just a few questions to let you know if your behavior is harmful or not:
https://www.bbc.com/news/science-environment-47156853
Aesthetics with Ethics > Eco-Age.com
Eco-Age is a producers and distributors worldwide organization throughout the fashion chain.

The mission: to build a responsible business through a communications strategy understood and shared by everyone, also using the most up-to-date marketing tools such as storytelling.

They are offering a value strategy that returns tangible and beneficial results both to the planet and to people.

Sign-up here to put your skills to heal the Planet! NOW!